Tech Tips for Non-Tech People!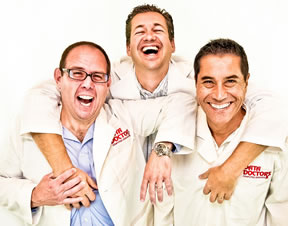 We give quick, one minute tech tips each weekday! Join us on a radio station near you as we talk tech. It's Tech Tips for Non-Tech People! You can post questions on
our Facebook page
anytime!
Original Air Date: Dec 31, 2019
Important Security Configuration
The cyber security world uses a simple process for evaluating threats - think like hackers.

One of the most common items traded by the Internet underworld is your personal information and identity, which they generally acquire through fooling users.

Finding the most likely victims of their trickery makes their job easier, so focusing on kids is very common.

They know kids will eagerly download music, games and videos that appear to be free, which can have hidden trojan's hiding in them.

They know that in most households, the parents share the same profile with their kids, which allows them full access if they can trick the kids.

Anyone with kids in their household should strongly consider reconfiguring their computers so the kids have a different profile.

The primary account for the parents can be the admin account, while the kids have a limited use profile to minimize the exposure.

This approach is how large organizations protect their sensitive data and it's equally as effective for the average home user.
Feedback