Tech Tips for Non-Tech People!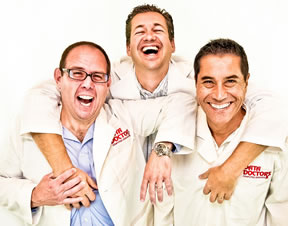 We give quick, one minute tech tips each weekday! Join us on a radio station near you as we talk tech. It's Tech Tips for Non-Tech People! You can post questions on
our Facebook page
anytime!
Original Air Date: Dec 30, 2019
Password Security Made Easy
Today's tip is a regular reminder that when you use the same passwords on multiple online accounts, you're making it easy for the bad guys to win.

The only way to be secure with your passwords is to make sure you're using some form of password management that allows you to follow our advice.

If using a program to manage your passwords is still too complicated, there's another option that is more likely to be successful: just write down your passwords.

There are a number of ways to create a discrete password document that works best when you don't use the word 'password' anywhere in or around the file.

In addition, creating a secret code system around your passwords, like a bunch of random character before your actual password will help secure the file even further.

No matter how cautious you are when it comes to your usernames and passwords, all it takes is a breach at one of the sites you use regularly to expose that password you are using everywhere.

Don't make it easy for hackers; use a different password for each of your accounts even if you have to write all of them down to make it happen.
Feedback