Tech Tips for Non-Tech People!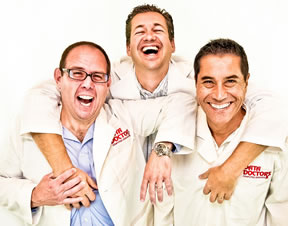 We give quick, one minute tech tips each weekday! Join us on a radio station near you as we talk tech. It's Tech Tips for Non-Tech People! You can post questions on
our Facebook page
anytime!
Original Air Date: Dec 27, 2019
'Custom' Install Reminder
Today's tip is our annual reminder to always pay attention to what you add to your computer or smartphone.

Those little changes on your screen that seem to creep in from nowhere is most likely happening when you add something new to the mix.

Most popular computer programs that are free will setup a relationship with another company that wants access to more people and include their product in the installation program.

When you know this is common, you'll start to pay closer attention to those installation screens that pop up that most people never read and simply agree to get the program installed.

The trick is to get users to agree to use the standard installation option that allows the 3rd party garbage to make it into your computer.

They'll try to make the 'advanced or custom' installation menu seem like it's only for the hardcore nerds and geeks, but it's not.

It's actually the transparent version of the installation process they don't want you to see.

Keeping the junk out to begin with is easily achieved if you always use the custom install option.

Being diligent will stop those useless toolbars, odd search engine changes or weird start pages from sneaking into your devices.
Feedback