Tech Tips for Non-Tech People!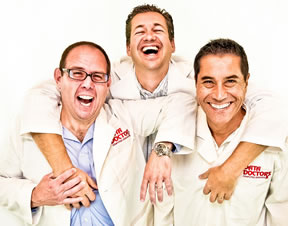 We give quick, one minute tech tips each weekday! Join us on a radio station near you as we talk tech. It's Tech Tips for Non-Tech People! You can post questions on
our Facebook page
anytime!
Original Air Date: Jan 6, 2020
Don't Throw Your Tech Away!
Who doesn't love new technology as a gift during the holiday season? Well, with all the new tech comes to need to do something with the old tech.

For those that haven't thought about it, your old technology contains lots of toxic chemicals, so if it powers up, it can't be disposed of through the normal garbage channels.

Before you assume that your old tech is useless, check with your local schools, charities or even your friends and family to see if someone else can make use of it.

If no one wants it, you next step is to make sure you dispose of it responsibly.

When it ends up in our landfills, it introduces those toxic chemicals to the earth and potentially our ground water.

To date, despite attempts to get people to be responsible, a very small percentage of electronic waste is disposed of properly and is still ending up in our landfills.

Help us spread the word and remember that all Phoenix area Data Doctors locations serve as a year-round drop off point for all your e-waste products.
Feedback