Tech Tips for Non-Tech People!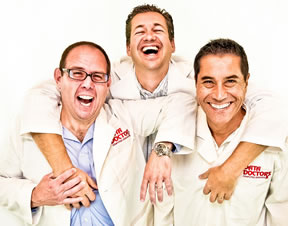 We give quick, one minute tech tips each weekday! Join us on a radio station near you as we talk tech. It's Tech Tips for Non-Tech People! You can post questions on
our Facebook page
anytime!
Original Air Date: Jan 7, 2020
It's Fraudulent Tax Return Time!
The cyber-security world views the tax season as Christmas for Crooks because they put a full court press on filing fraudulent tax returns.

Since the vast majority of taxpayers will receive a tax refund, the bad guys feel empowered to pull off this scam.

If they get their hands on your Social Security Number, they can essentially take over your ID for the purposes of filing a tax return before you do.

Anyone unfortunate enough to be a victim of this crime will get caught up in a quagmire of red tape to unwind the fake return and won't see their actual refund for a long time.

Since we know that so many major breaches have included SSNs, the opportunity to do this has grown exponentially, but do your best to protect your SSN and file your return as early as is possible each and every year, as this type of fraud isn't going to go away any time soon.
Feedback