Tech Tips for Non-Tech People!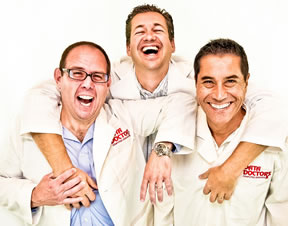 We give quick, one minute tech tips each weekday! Join us on a radio station near you as we talk tech. It's Tech Tips for Non-Tech People! You can post questions on
our Facebook page
anytime!
Original Air Date: Jan 9, 2020
How to See Street View Archives
Anyone that has ever had to physically drive around the streets of any city to research location information should always start with the awesome Street View option in Google Maps.

Google's vehicles equipped with 360 cameras have been driving the streets all over the globe for over 10 years, but they made it even better a few years back.

Whenever you start your street view from any desktop computer, it will initially show you the most recent set of images that have been captured.

The hidden feature that is less known is the timeline option, which can be activated by clicking on the icon that looks like a clock in the corner to the upper right.

The number of times the street view capture vehicles have recorded that street since they began in 2008 will be represented by a dot on the timeline.

The best part of this time based shift is that it's not limited to just the street you started on as all the same images that were captured that year can also be navigated.

It's great way to explore your old home town or the neighborhood you grew up in from the comfort of your own home!
Feedback