Tech Tips for Non-Tech People!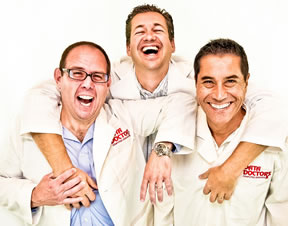 We give quick, one minute tech tips each weekday! Join us on a radio station near you as we talk tech. It's Tech Tips for Non-Tech People! You can post questions on
our Facebook page
anytime!
Original Air Date: Jan 10, 2020
Disposable Gmail Aliases
When was the last time you were at a website or tried to buy something and you were asked for an email address? Even physical retail operations often ask for an email address for a variety of reasons.

Most people just use one email address for everything, which makes it impossible to easily cut off or track down the original source of the junk you don't want in your Inbox.

You can easily sign up for a second email service just for incidental needs, but that would require you to remember to sign into or check the other account.

If you're a user of Gmail, there's a much simpler way to manage this problem by using disposable aliases.

Gmail allows you to add a plus sign and any random text just before the @ sign as an alias. Example: [email protected]

Once you start using this method when asked for an email address, you can easily divert any messages that come with that address to a separate label, to the trash or even forward it to another account automagically!

The best part of this option is that there are no limits to how many variations you can come up with and there's nothing to setup or configure to make it work!
Feedback