Tech Tips for Non-Tech People!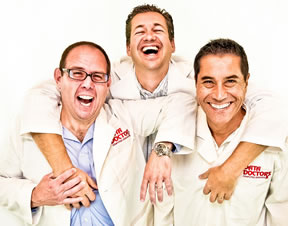 We give quick, one minute tech tips each weekday! Join us on a radio station near you as we talk tech. It's Tech Tips for Non-Tech People! You can post questions on
our Facebook page
anytime!
Original Air Date: Feb 6, 2020
Culture Based Trips
One of the main reasons that I love to travel to new destinations is to discover new cultures and traditions.

If you're really good at doing intensive research online, you can probably uncover the road less traveled, but if you want a little help, check out the Culture Trip website.

You can start by typing the name of any city you're thinking of visiting to get tips on the coolest neighborhoods, best galleries, museums, and the best restaurants in the area.

You can find tips for budget accommodations, walking tours and even suggestions on what to do if you only there for a layover.

Find the best bookstores, antique shops, nightlife and cafes along with foodie destination and actual foods that you should try while visiting.

This is a welcome departure from the popular review websites because the content is carefully curated by professionals using stories to help you better understand your options.

Visit https://theculturetrip.com to download their app and start exploring the world through its culture.
Feedback