Tech Tips for Non-Tech People!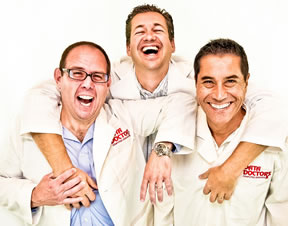 We give quick, one minute tech tips each weekday! Join us on a radio station near you as we talk tech. It's Tech Tips for Non-Tech People! You can post questions on
our Facebook page
anytime!
Original Air Date: Feb 7, 2020
Weather Underground App
When it comes to checking the weather, just about any app will do if you're just looking for the basics. For those looking for a little more detail, I suggest checking out the Weather Underground app.

The app gets down to business with data when you click on the 'More' tab on the main screen.

All of the most important data is displayed, including a UV index and an indicator of how widespread the flu is in that area.

It offers radar maps along with the temperature in orange being reported by each weather station. Temperature indicators on the map in red indicate a privately owned weather station that is sharing its readings.

Finding a specific weather station can be very helpful in rural areas or when there is a huge elevation change in a small area.

You can scroll down to get an air quality index and even see what type of moon you can expect that evening.

If you love data as much as I do, check out the free Weather Underground app for both Android and iPhone users.
Feedback