Tech Tips for Non-Tech People!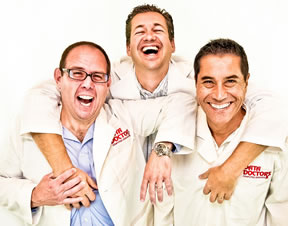 We give quick, one minute tech tips each weekday! Join us on a radio station near you as we talk tech. It's Tech Tips for Non-Tech People! You can post questions on
our Facebook page
anytime!
Original Air Date: Feb 20, 2020
Tips for Reducing Paper
Raise your hand if you have a mountain of paper records that you have been accumulating for a long period of time? Well, today's tip will hopefully give you the incentive to take action.

Getting started begins with the first task, which is to figure out how much of the paperwork is even relevant any more. It's likely you have a lot of documents and manuals for things you don't even need anymore. Get rid of all the old, useless papers first.

The second task is to shred anything you plan on tossing that has even the smallest bit of personal info for your recycling pile.

The third task is to review what's available online, which you can toss. Anything that isn't online should be scanned so you can shred and discard the paper copies.

The fourth task is to review all of your billing options so you can opt for paperless bills from now on with as many companies as you can.

If you're a business, the final task may be to look at an online mail processing service such as https://www.earthclassmail.com.

These services will scan all your incoming mail for you so that you only request the documents that you want in paper form.

It's not hard to do if you'll just take the first steps to get started.
Feedback