Tech Tips for Non-Tech People!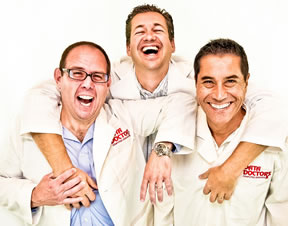 We give quick, one minute tech tips each weekday! Join us on a radio station near you as we talk tech. It's Tech Tips for Non-Tech People! You can post questions on
our Facebook page
anytime!
Original Air Date: Feb 24, 2020
Online OCR Tool
Optical Character Recognition or OCR is the technology that allows you to take an image and extract the text so it can be edited.

If you own a scanner, it came with an OCR program, but setting it up and using it can be overwhelming for those that aren't comfortable with unfamiliar tech.

Even if you do get it setup and working, it's not of much use if you aren't in the same place as you scanner.

Fortunately this thing called the Internet offers an elegant option. It's located at http://OnlineOCR.net and it makes scanning any number of image files super easy.

Whether you have a PDF, JPG or any of the common image files that has text on it, http://OnlineOCR.net allows you to grab the text.

It's so simple; you just upload the file you want to scan, select which language it's in, then choose the type of text file you want when it's done.

It's free and easy because you no longer have to figure out how to install and configure complicated software!
Feedback