Tech Tips for Non-Tech People!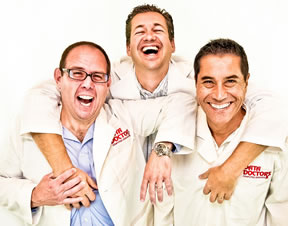 We give quick, one minute tech tips each weekday! Join us on a radio station near you as we talk tech. It's Tech Tips for Non-Tech People! You can post questions on
our Facebook page
anytime!
Original Air Date: Feb 25, 2020
Huge Ink Saving Tip
If you've ever printed anything from a website, it's very likely you wasted a bunch of ink on ads and other items that you really had no need to print.

Some websites offer a 'print-friendly' version of certain pages, but even then, you can end up with unnecessary items on the page that eat up your ink.

Well, from now on, you don't have to put up with all that waste by printing only what you want to print.

An awesome website called https://Printwhatyoulike.com gives you total control over what you print before you print it.

It's so easy to use because all you have to do is copy and paste the web address of whatever you want to print to get started.

The tool gives you options for getting rid of various items or selecting a specific portion of the web page that you want to print.

If you love to print out recipes to take with you to the grocery store, for instance, you no longer have to include the picture of the food or any ads on the page.

https://Printwhatyoulike.com  It's totally free, works in any desktop web browser and you can be using it in a matter of seconds!
Feedback