Tech Tips for Non-Tech People!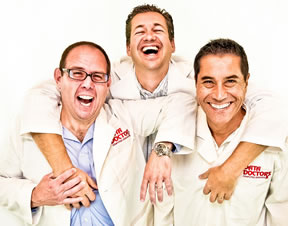 We give quick, one minute tech tips each weekday! Join us on a radio station near you as we talk tech. It's Tech Tips for Non-Tech People! You can post questions on
our Facebook page
anytime!
Original Air Date: Apr 29, 2020
Is It the Browser or Connection?
Let's face it, we're all spending a lot more time online these days and the bad guys know this, so they're stepping up all of their scams.

Since everyone on the Internet is using a web browser, it's one of their most obvious targets.

Not only can a malicious trick cause your browser to experience problems, but a host of other causes can also as well.

With this in mind, one of the basic troubleshooting tips we've stressed for years is the need to have at least 2 different browsers installed on all your Internet-connected devices.

The reason for this is to quickly test to see if the problem you are experiencing has to do with the browser or your connectivity.

If you switch to another browser and the problem goes away, you'll know to try things like clearing the cache or removing toolbars and add-ons.

If the problem persists when you switch browsers, then the problem either exists in your operating system or in one of the devices that connects you to the Internet, which should all be restarted.

Checking simple things when you're having issues with the Internet can save you a lot of time, which is why this is a fundamental tip for troubleshooting.
Feedback