Tech Tips for Non-Tech People!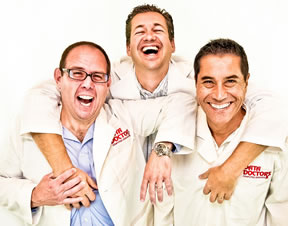 We give quick, one minute tech tips each weekday! Join us on a radio station near you as we talk tech. It's Tech Tips for Non-Tech People! You can post questions on
our Facebook page
anytime!
Original Air Date: Jun 26, 2020
Your Digital Will
It's an uncomfortable subject, but it's something we all face and that's death.



Most people have thought about their physical assets should something happen, but not enough have planned for their digital assets.



By design, all of our online accounts are set up to keep those that don't have the proper credentials out, which is what can happen to our family if we were to pass suddenly with no access info left behind.



It's a potential added layer of grief when a family member has to spend all their time trying to convince dozens of companies to allow them to get into your accounts.



Storing your passwords in a management program or even in a bank vault is great as long as you remember to keep the lists updated.



One way to make sure your family can regain access more easily is to make sure that they have the password to your email account or accounts.



Since most password reset options send the link to the registered email address, making sure your family has it will make things much easier for them.



Having been asked to help grieving families regain access to their departed relative's account on many occasions, a little planning up front can be a huge relief down the road.
Feedback