Tech Tips for Non-Tech People!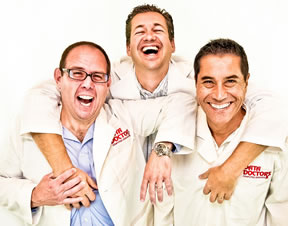 We give quick, one minute tech tips each weekday! Join us on a radio station near you as we talk tech. It's Tech Tips for Non-Tech People! You can post questions on
our Facebook page
anytime!
Original Air Date: Jun 25, 2020
Emergency Pet Info
As much as we like to treat our fluffy family members as humans, they're not, which means that they can't verbalize how they feel when they're sick.

Consulting a qualified veterinarian is a no-brainer, but sometimes that isn't a possibility, so for those situations, a website called PetMD is worth remembering.

As far as I've seen online, there's not much that compares to the depth and breadth of information specifically about pets of all kinds.

From understanding terminology to browsing their health database to their symptom checkup option, it's about as good as it gets.

Understanding what might be causing your pet's unusual behavior can be very comforting, which is where their emergency room resources can be invaluable.

Beyond critical health issues, the website has great info on various breeds, basic health, feeding and nutrition.

The next time you find a strange mass on your pet or if you ever wondered why dogs chow down on grass from time to time, https://www.petmd.com is the place to go and it's not just for dogs and cats!
Feedback