Tech Tips for Non-Tech People!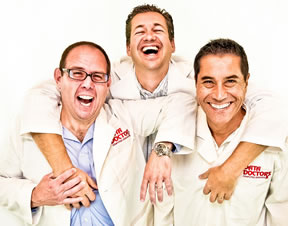 We give quick, one minute tech tips each weekday! Join us on a radio station near you as we talk tech. It's Tech Tips for Non-Tech People! You can post questions on
our Facebook page
anytime!
Original Air Date: Jul 1, 2020
Image Enhancing Made Easy
We love how amazing digital photography has become, but we're always on the search for tools that can expand on the technology further.

Despite how incredible the technology in our smartphone cameras is, any number of variables can produce pictures that need a little help, which is why image-enhancing after the shot has been taken really helps.

A powerful combination of both a web tool and an app from a company called FOTOR is still one of our go-to options.

It's loaded with lots of features that can really make your images pop, especially their HDR processing tool.

High Dynamic Range or HDR is the process of taking elements from multiple images and creating a single image that takes the best from each image.

If you take two shots and one is too dark while the other is overexposed, HDR can often create a new image that's much better than either image.

There are also some interesting retouching tools that can take away any blemishes on any portrait shots to make everyone look like a runway model.

If you haven't found the ultimate tool for your photos, give https://www.fotor.com a try!
Feedback