Tech Tips for Non-Tech People!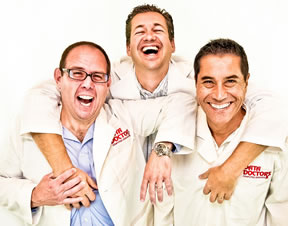 We give quick, one minute tech tips each weekday! Join us on a radio station near you as we talk tech. It's Tech Tips for Non-Tech People! You can post questions on
our Facebook page
anytime!
Original Air Date: Jul 28, 2020
Reporting Junk to 7726 (SPAM)
The fact that email is such an essential communication tool is why so many spammers use it to fill our inboxes up with junk with the hopes of snagging a few customers. 

And as if dealing with junk email wasn't enough, we're now having to deal with more and more annoying text messages on our smartphones.

Despite various attempts to curtail junk text messages, the bad guys won't follow any rules that are created.

Besides installing some form of app to help you manage the growing problem, there's something that each and every one of us can do to help fight the scourge.

If we all were to report every message by forwarding it to 7726 (SPAM) no matter which cellular carrier we are using, it can make a dent in the problem.

In order for the reporting to properly function, you need to forward just the message in it's entirety without adding anything to it.

This won't eliminate the problem but it will help to keep the spammers hopping as they won't be able to continue to use the same scam that gets reported by the masses.
Feedback