Tech Tips for Non-Tech People!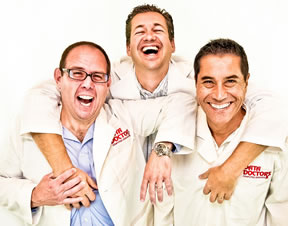 We give quick, one minute tech tips each weekday! Join us on a radio station near you as we talk tech. It's Tech Tips for Non-Tech People! You can post questions on
our Facebook page
anytime!
Original Air Date: Jul 30, 2020
Crowdsourced Naming Service
In today's Internet concentric world, when you start a new company or launch a new product, making sure you can get the web domain is critical.

If you're in the process of developing either, coming up with the best name can be helped by the crowdsourcing website known as https://PickyDomains.com 

You essentially post the information that will help the people that offer to create names from all around the globe to get working on your project.

You can specify certain words to be used or omitted, the length of the name or any themes you're trying to convey with the name.

The cost of posting your project is determined by who you are willing to accept submissions from as well as some other details you choose.

The best part is that it's not a one and done process because you can interact with those submitting ideas to help guide them to your ultimate creative goal.

Picking the right name for your project is so important, so if you've run dry on your own, this cost-effective web tool could be worth every penny!
Feedback