Tech Tips for Non-Tech People!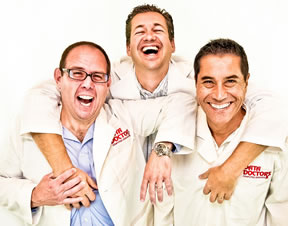 We give quick, one minute tech tips each weekday! Join us on a radio station near you as we talk tech. It's Tech Tips for Non-Tech People! You can post questions on
our Facebook page
anytime!
Original Air Date: Aug 5, 2020
Free Activity Trackers
Those fancy and expensive activity trackers that have become so popular, but a lot of people can't justify the cost.

Obviously, paying the price for those wrist-worn devices is going to provide you with the most accurate results, or at least that's a common perception.

But it turns out that they may not be any more accurate than an app on your smartphone according to a study that was posted in the AMA journal some time ago.

Keep in mind, that this specific test was done in a laboratory and on treadmills instead of in real life, so it didn't take into consideration those times when you don't have your phone with you.

The bottom line is that either can be a huge motivator for those trying to increase their activity level, so the lesson is that you don't have to spend the big bucks to get it done.

You can find lots of free app in the various apps stores by searching for 'activity trackers'.

Instead of waiting until you can justify spending the money for an expensive tracking device, why not get tracking right away with one of the many free apps for your smartphone?
Feedback