Tech Tips for Non-Tech People!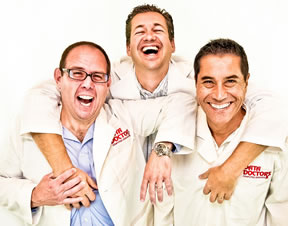 We give quick, one minute tech tips each weekday! Join us on a radio station near you as we talk tech. It's Tech Tips for Non-Tech People! You can post questions on
our Facebook page
anytime!
Original Air Date: Aug 6, 2020
Free Google Marketplace
If you've started using Google's productivity tools that are the alternative to Microsoft Office, you may have noticed that it's quite different.

They both provide the ability to create documents, spreadsheets and forms but they do it in very different ways.

If you only use Google's tools with the built-in features, you're missing out on an entire universe of options just waiting to be added.

In any of the programs, go to the 'Add-ons' menu, then click on 'Get add-ons' to open the add-ons that will work in that tool.

Mailers, faxing, diagrams, label and lots of other useful tools can be added to your Google productivity apps.

It's one of those hidden gems that can drastically change the power of each program, so take some time to explore the huge library.

No matter which program you were in when you added it, the new tools will be available across all of the programs on the Google platform.

New tools are added all the time, so make it a habit to check them out on occasion so you can keep improving your productivity.
Feedback