Tech Tips for Non-Tech People!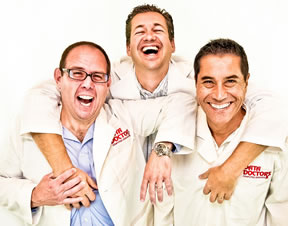 We give quick, one minute tech tips each weekday! Join us on a radio station near you as we talk tech. It's Tech Tips for Non-Tech People! You can post questions on
our Facebook page
anytime!
Original Air Date: Aug 19, 2020
DIY Programming Lessons
Learning how to write code may seem overwhelming for those that have never done it, but there's an important thing to keep in mind: every skilled programmer started from the same point of knowing absolutely nothing.

Today's tip is for anyone that has thought about getting started in the area of learning how to write code.

A website called Code Academy was created as a DIY learning space for those interested in developing their code writing skills.

It's a self-paced easy to follow set of courses that can work for anyone no matter what their background.

Lots of people have thought about checking into this world, so if you know anyone, send them to https://www.codecademy.com

No matter how young or old you may be, learning how to write code isn't as challenging as it may seem when you start with simple lessons and go from there!
Feedback