Tech Tips for Non-Tech People!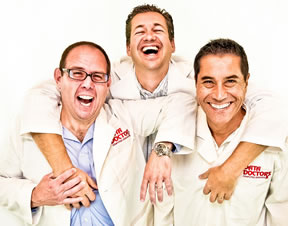 We give quick, one minute tech tips each weekday! Join us on a radio station near you as we talk tech. It's Tech Tips for Non-Tech People! You can post questions on
our Facebook page
anytime!
Original Air Date: Aug 20, 2020
Website Scam Detectors
One of the big red flags we've warned you about for years is when you find a popular item for sale online that is substantially less than anywhere else, be suspicious.

Whenever you are about to do business with a website for the first time, there are some easy to use web tools you can use to help you validate the site.

Your first stop should be to Scam Advisor https://www.scamadviser.com which can quickly analyze the site and provide you with a safety rating.

The second tool we think everyone should check out is from Web of Trust https://www.mywot.com, which offers a browser add-on that can actively warn you of sketchy websites in search results, on social media or when you try to land on one.

Even after you do the research and decide to try the new online store out, never use your debit card as it's a direct link to your checking account.

Even though the banks offer the same type of protection as they do with credit cards, the amount in dispute gets tied up, some times for weeks, which could cause you to bounce other checks.
Feedback