Tech Tips for Non-Tech People!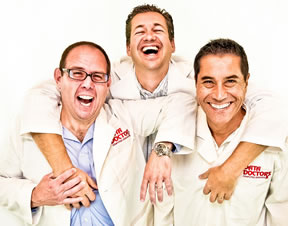 We give quick, one minute tech tips each weekday! Join us on a radio station near you as we talk tech. It's Tech Tips for Non-Tech People! You can post questions on
our Facebook page
anytime!
Original Air Date: Aug 21, 2020
Power Tool for Math and Science
If you're a parent, it's inevitable that at some point, you'll be helping your child with their math and science homework.

The older they get, the more complex the assignments, which is where today's tip comes in!

One of our favorite online tools is located at https://www.wolframalpha.com which is an extraordinary computational knowledge database that can help with any number of difficult math and science subjects.

Instead of searching the web for answers, Wolfram Alpha uses data and algorithms along with a dynamic computational interface.

It's great for double-checking complex math questions and to see how the answer is derived, which is much better than simply providing the correct answer.

It's also an awesome comparison database to compare two people, places, or things.

If you've never spent time on https://www.wolframalpha.com, whether you are a parent or not, it's an amazing web tool that can provide incredible amounts of information like no other!
Feedback