Tech Tips for Non-Tech People!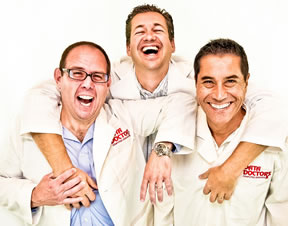 We give quick, one minute tech tips each weekday! Join us on a radio station near you as we talk tech. It's Tech Tips for Non-Tech People! You can post questions on
our Facebook page
anytime!
Original Air Date: Aug 25, 2020
Huge Pronunciation Database
One of the most challenging things to learning a new language is figuring out how to properly pronounce all the strange new words.

After all, speaking a foreign language in a way that won't be understood by those that know the language is kind of useless.

Hearing how someone that knows the language pronounces things will exponentially improve your confidence in using these words, which is where today's tip comes in.

A huge database of pre-recorded words lives at a website called Forvo.

Not only can you listen to how specific words are pronounced, but you can also download the audio files so you can access them when you aren't connected to the Internet.

Using Google Translate to provide a word you want to learn how to pronounce in another language is a great way to combine the two language tools.

Even if you're just curious about other languages,  https://forvo.com is a great place to start any international language journey!
Feedback