Tech Tips for Non-Tech People!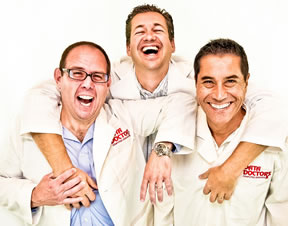 We give quick, one minute tech tips each weekday! Join us on a radio station near you as we talk tech. It's Tech Tips for Non-Tech People! You can post questions on
our Facebook page
anytime!
Original Air Date: Aug 27, 2020
Plan to Plan!
It's likely you've heard the old adage: hope for the best, but always prepare for the worst and nothing could be more appropriate when it comes to technology.

Whether you are a home user or a business user, you should develop a disaster plan for the most common situations that could devastate your technology.

The most likely situations that can wipe out your tech include malware, fire, flood and theft. If you are a business, disgruntled employees and sabotage need to also be added to the equation.

If you think it through, regaining access to your critical data and getting things back to operational status can be a lot different for each of these scenarios.

For businesses especially, you need to not only have a plan for securing your infrastructure, but just as important is the plan for getting back up to speed.

Downtime can be hugely expensive and it's the least desirable time to be developing a game plan for getting things going, so take a few minutes every year to contemplate this very important situation.
Feedback