Tech Tips for Non-Tech People!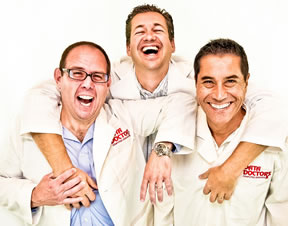 We give quick, one minute tech tips each weekday! Join us on a radio station near you as we talk tech. It's Tech Tips for Non-Tech People! You can post questions on
our Facebook page
anytime!
Original Air Date: Sep 2, 2020
What Can I Get Rid Of?
I've often referred to the computer kitchen as an analogy to how things work and in that scenario, your hard drive is the equivalent of a refrigerator as it pertains to storage: no matter what the size, you can easily fill it up.

The downside to running a computer that is running out of storage space is that it can negatively affect the performance of everything.

Your computer makes temporary use of lots of empty hard drive space, so keeping it cleared of unneeded items is a good thing to do.

Most tech challenged users aren't really sure what they can get rid of, which is the focus of today's tip

Windows users can try the Treesize utility jam-software.com/treesize_free while Mac users can use the built-in utility: https://support.apple.com/en-us/HT206996

The tree reference comes from associating folders to branches and individual files as leaves on that branch.

Knowing which branches are using up the most space makes it much more efficient to free up lots of space quickly.

Keep in mind that if you don't know what something is, you should never delete it and always start by backing everything up just in case you delete something you shouldn't have!
Feedback