Tech Tips for Non-Tech People!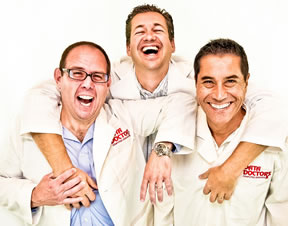 We give quick, one minute tech tips each weekday! Join us on a radio station near you as we talk tech. It's Tech Tips for Non-Tech People! You can post questions on
our Facebook page
anytime!
Original Air Date: Sep 3, 2020
Resize, Reshape & Retouch Images
One feature of our smartphones that continues to get better is the quality of the images that they can capture.

Even the cheapest smartphone camera today dramatically outperforms the top of the line point and shoot digital camera from a decade ago.

One side effect of these glorious images that we can snap on our phones is that all those extra pixels that are captured increases the size of each image.

These super high-resolution images can be problematic when you need to email a large number of them or be too much for uploading to a website.

Another common issue is getting an image to the exact size that's required for our various social media profiles and pages.

Lots of sophisticated software programs have the ability to make the changes, but for those without any tools, there's the http://webresizer.com tool.

It's a fully functioning tool to resize, reshape and retouch your images without the hassle and expense of installing a special program.

It's one of those obvious bookmark sites for those occasional times you need to manipulate your images!
Feedback