Tech Tips for Non-Tech People!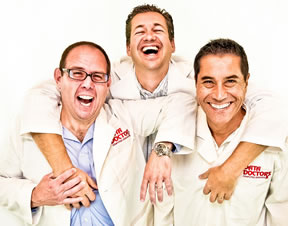 We give quick, one minute tech tips each weekday! Join us on a radio station near you as we talk tech. It's Tech Tips for Non-Tech People! You can post questions on
our Facebook page
anytime!
Original Air Date: Sep 8, 2020
Website Testing Tool
Despite all of the advances in technology, there are times when you are simply trying to get to a website and nothing is coming up.

It's not uncommon to assume that there is something wrong with your computer, your Internet connection or your wifi, but that's not always where the problem exists.

Websites big and small are at the mercy of a lot of other connections, so it's entirely possible that even the biggest names on the web can have an outage.

The next time this happens to you, don't start by assuming it's something on your end until you do a quick check to see if the website is actually up and running right now.

A simple to use tool at https://www.isitdownrightnow.com makes it quick and easy to check the status of any website on the Internet.

You need only to type the website you want to have them test and in seconds, you'll get back lots of information of the current status of the site.

It's one of those websites that you won't need on a regular basis, but having this site in your favorites will potentially keep you from chasing the wrong end of the problem!
Feedback