Tech Tips for Non-Tech People!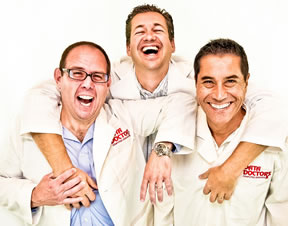 We give quick, one minute tech tips each weekday! Join us on a radio station near you as we talk tech. It's Tech Tips for Non-Tech People! You can post questions on
our Facebook page
anytime!
Original Air Date: Sep 9, 2020
Paper Reduction Tips
The idea of going paperless has been around for about as long as we've all had computers, but the reality is that less paper is about the only feasible goal.

If you just take a minute to think about the amount of paper that exists in your home or business, you'll probably realize that much of can be tossed or shredded.

For those items that you do need to keep on hand, instead of stuffing them back into a filing cabinet, why not digitize those important documents?

Not only will it free up space, it makes tracking down a specific document much quicker through a search on your computer or online storage site.

Keeping the paper from ever getting to you is another great way to reduce the waste.

Just about everyone you do business with offer a paperless billing option, which also makes the record-keeping much simpler.

Finally, if you really want to get efficient with your incoming snail mail, have a professional service like https://www.earthclassmail.com scan everything for you so you'll only get sent the physical mail you really want.
Feedback