Tech Tips for Non-Tech People!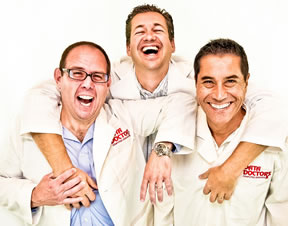 We give quick, one minute tech tips each weekday! Join us on a radio station near you as we talk tech. It's Tech Tips for Non-Tech People! You can post questions on
our Facebook page
anytime!
Original Air Date: Sep 11, 2013
Powerful Online Video Editor

Download the MP3
It's time for another Data Doctors Tech Tip

Just about every type of mobile technology in use has the ability to take high-quality videos, but editing those videos after we take them can get complicated.

For most of us, investing in an expensive and complicated video editing program just doesn't make sense, so we have a really cool free solution for anyone that's an aspiring film maker.

WeVideo.com https://www.wevideo.com is a pretty sophisticated, but easy to use online video editing system that allows you to start with a novice mode and advance to an intermediate and expert mode that makes full use of timelines.

Even if you've never edited a video before, you can easily trim unwanted sections, add titles, background music and special effects in a matter of minutes.

There's even an app for most popular mobile devices, so you can become a mobile video studio.

The basic tools are free so you can test out your skills and patience with no risk of an expensive mistake!

Feedback