Tech Tips for Non-Tech People!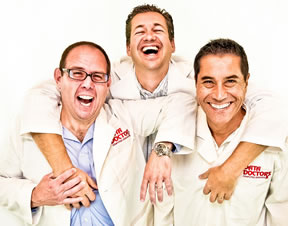 We give quick, one minute tech tips each weekday! Join us on a radio station near you as we talk tech. It's Tech Tips for Non-Tech People! You can post questions on
our Facebook page
anytime!
Original Air Date: Sep 12, 2013
Clean Up Your Inbox

Download the MP3
It's time for another Data Doctors Tech Tip

If you're like most of us, your inbox is jammed everyday with unwanted commercial email messages, most likely because you bought something online or unknowingly opted into a list.

But some of the commercial emails you actually do want to get, so you don't miss out on special deals from your favorite merchants.

This all-too common situation is why the folks at Swizzle think they have a tool that can help you out if you use Gmail, Yahoo mail AOL or one of the Apple mail systems.

TheSwizzle.com will scan your mailbox for newsletters, deals, offers and other obvious commercial messages and present you with a list so you can decide what you want to do.

You can unsubscribe from the ones you no longer want to get, create a daily digest of the ones you do want to see or just leave them alone.

If you really like getting deals and offers, but don't want to keep subscribing to new mailing lists, you can add brands to your daily digest to keep from jamming up your inbox again!

Feedback