Tech Tips for Non-Tech People!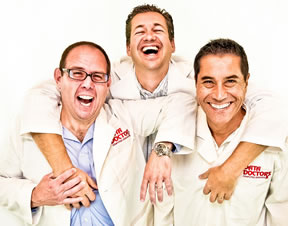 We give quick, one minute tech tips each weekday! Join us on a radio station near you as we talk tech. It's Tech Tips for Non-Tech People! You can post questions on
our Facebook page
anytime!
Original Air Date: Sep 24, 2020
Digital Marketing 101 Tool
If you're in business, you're most likely using a number of the tools offered by Google, but there's one tool unknown to many that's one of my favorites called Trends.

The Trends tool is essentially a web interface into Google's massively informative database of search terms and how popular they are.

No matter what form of digital marketing that you might be trying to use, understanding the keywords that your customer's most likely use to find your product or service is step one, which is why this tool is so valuable.

Trends allows you to drill down to a specific region or timeframe and see if the popularity is increasing or decreasing as time goes on.

In many cases, keywords can be very seasonal, meaning more people search for it at specific times of year - a perfect way to know when to launch a campaign.

I always start just about any project by diving into the data that Google offers, so if this is news to you, jump in at https://Google.com/trends learn more.
Feedback