Tech Tips for Non-Tech People!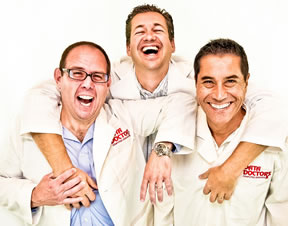 We give quick, one minute tech tips each weekday! Join us on a radio station near you as we talk tech. It's Tech Tips for Non-Tech People! You can post questions on
our Facebook page
anytime!
Original Air Date: Sep 25, 2020
Sidestep Comment Links With This Tip
Unless you're new to email, you're probably much more careful to avoid being tricked by a phishing scam or clever spam messages.

That same level of caution should be used when you're reading through comments in social media or on a discussion website.

The use of placing malicious links on popular forums has been around for a while and it's likely going to get more intense as time goes on.

It's easy to see the junk comments that claim to have made a fortune by working from home, but not all the tricks are out of context type comments.

Fast-moving stories on news sites can generate a lot of commenting activity all over the Internet and social media.

Whenever you see a link for any sort in the comments section of a website or social media post, don't click on it, no matter how legitimate it may seem.

A better way to see the information is to search for the information yourself using various keywords in the posted link.

If it's a legitimate website, it will have been indexed by Google. Malicious sites purposefully avoid having their pages indexed by Google.
Feedback