Tech Tips for Non-Tech People!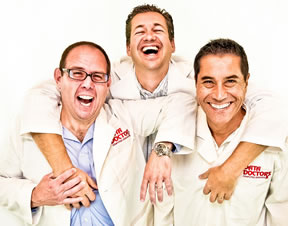 We give quick, one minute tech tips each weekday! Join us on a radio station near you as we talk tech. It's Tech Tips for Non-Tech People! You can post questions on
our Facebook page
anytime!
Original Air Date: Oct 1, 2020
Get Those Backup Codes
For those that have enabled two-factor authentication (2FA) and also tend to use public wifi or travel on a regular basis, today's tip is for you.



The whole point of 2FA is to use your smartphone to authorize a connection via text messaging, but that might not be possible in certain situations.


A great example is when you board a flight and connect to the in-flight wifi; when you try to log in, the text message with the special code isn't going to make it to your phone.


Just about every service that allows 2FA also has special codes that you can use to get in when your phone doesn't have a cellular connection.


The best place to learn where these special codes exist is the same place that you set up the 2FA for each account.



Google, for instance, generates 10 one-time use codes that you can use for these situations.



Keeping a copy of these codes on your phone, in your laptop bag on a sticky note or however you can safely store these codes is a great tip for road warriors.

Here are some example instructions:



Google: https://support.google.com/accounts/answer/1187538?hl=en



Facebook: https://www.facebook.com/help/148104135383285



Or you can try searching for "2-factor backup codes for XXXX" in a Google search with the XXXX representing the service that you are using.
Feedback