Tech Tips for Non-Tech People!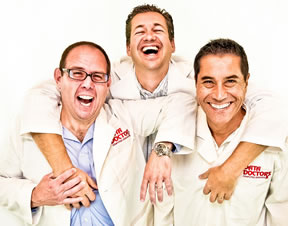 We give quick, one minute tech tips each weekday! Join us on a radio station near you as we talk tech. It's Tech Tips for Non-Tech People! You can post questions on
our Facebook page
anytime!
Original Air Date: Oct 6, 2020
Must Have Tools for New Computers
Getting a new computer is really exciting until you realize all the time you're going to have to spend installing the basic necessities the computer will need.

Think about all of the utilities, browsers and work programs that are needed to make the computer a functioning tool.

With numerous programs and utilities to install, the amount of time to get it all done can turn into a week's worth of work.

Today's tip is for the next time you get a new computer and want to shorten the time to get it in functioning condition.

We've shouted out about our favorite setup website for Windows users known as Ninite.com and those using the macOS will find a similar tool at GetNMacApps.com.

These tools are an incredibly efficient way to set up one or many new computers, especially helpful if you are in charge of getting things set up at a business.

Both of these sites are bookmark worthy for everyone as it's just a matter of time before you get a new computer.
Feedback