Tech Tips for Non-Tech People!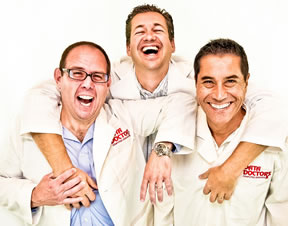 We give quick, one minute tech tips each weekday! Join us on a radio station near you as we talk tech. It's Tech Tips for Non-Tech People! You can post questions on
our Facebook page
anytime!
Original Air Date: Oct 7, 2020
Improving Creativity While You Work
According to researchers, just the right type and volume of ambient sounds can be very beneficial to the creative process, which I totally agree with.

I generally turn to music of some form when I'm writing, but for those times that I really need to stay focused, I pop over to the https://asoftmurmur.com website for their sounds.

It's a simple site with multiple types of sounds of nature that can be very soothing and lets you focus.

You can pick which sounds that you'd like to be played along with the volume of each sound to find the recipe that's just right for you.

I always love the sound of rain or the ocean crashing against the shore, so I always build from there.

Another great use for this site is to create a more comfortable environment for going to sleep.

Not only can you use their website when you're working, the apps make going to sleep a bit nicer too!
Feedback