Tech Tips for Non-Tech People!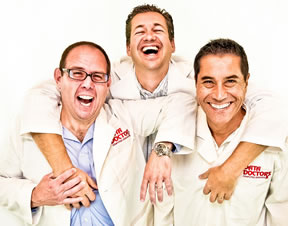 We give quick, one minute tech tips each weekday! Join us on a radio station near you as we talk tech. It's Tech Tips for Non-Tech People! You can post questions on
our Facebook page
anytime!
Original Air Date: Oct 13, 2020
Cheapest Tech Warning
The last quarter of the year is when most of the 'deals' start to appear for just about every type of tech item that most of us want.

With this in mind, there's something you should be very aware of when it comes to tech items: the lowest price doesn't mean it's a good deal.

Looking for the lowest priced item in any category is usually a bad idea, but when it comes to electronics, it's especially problematic.

Cheapest around in the tech world generally means that the manufacturer left out higher quality components in order to hit a specific price point.

What that means to those that buy those items is that important things like batteries or compatibility can suffer.

The best approach is to stick to brands that you have heard of and purchase them from retailers that have a clear option to return the product if it's not up to your standards.

Trying to find the best deal in the lowest price categories requires a lot of time spent researching them all.

Looking for reviews for anything you're interested in buying is a simple first step to making a decision.

Searching for an item followed by the word review should provide lots of useful feedback and if it doesn't, then you should be really suspicious.
Feedback