Tech Tips for Non-Tech People!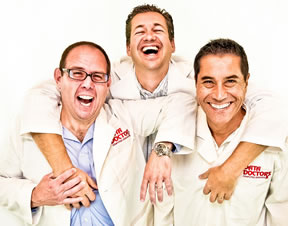 We give quick, one minute tech tips each weekday! Join us on a radio station near you as we talk tech. It's Tech Tips for Non-Tech People! You can post questions on
our Facebook page
anytime!
Original Air Date: Oct 16, 2020
Social Media Detective Tip
If you work in just about any industry, LinkedIn has become a valuable networking tool for business owners, professionals and recruiters.



Because it's become so popular, it's also opened up another avenue for scammers and cyber-thieves.



A common scam is posing as a recruiter on LinkedIn to trick new connections involved in what they think is a potential new opportunity.



Their actual motivation is to either scam you with a fake opportunity or possibly to gather personal information from you via your resume for an ID theft scam.



A relatively new looking profile with few connections is always a red flag, as well as subtle grammar mistakes in their text.



The profile image itself can be a quick way to sniff out these scammers as most of them use stock photos or images that they stole from others.



Performing an image search using their profile pic via Google's image search or the reverse lookup tool at https://tineye.com will check to see if that's the case.



Connecting with new people on LinkedIn is a valuable thing, but take a minute to do a little PI work whenever you get one that's a little suspicious.
Feedback