Tech Tips for Non-Tech People!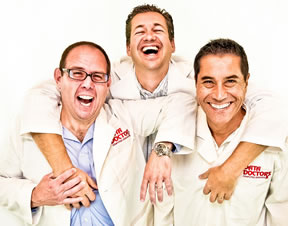 We give quick, one minute tech tips each weekday! Join us on a radio station near you as we talk tech. It's Tech Tips for Non-Tech People! You can post questions on
our Facebook page
anytime!
Original Air Date: Oct 19, 2020
Spam Scoring Website
The ongoing battle against unwanted commercial pitches in our email, also known as spam, has led to tools that don't always get the job done correctly. 

Simple mistakes or the use of certain words or sentences in your message can get it tagged as either a potentially unwanted message or filtered out altogether.

The automated spam filters in use around the Internet run a scan of each message to generate a spam score which ultimately determines what happens.

Knowing specific keywords or elements of your message that can increase the spam score will help you avoid this common problem and a web tool at http://mail-tester.com can be very informative.

Any time you have someone telling you that they didn't get a specific message you sent or they tell you it ended up in their junk folder, check the spam score of that specific message.

The website provides you with a special email address to send the message to, which will be processed to show you how it scored.

When you click on the link to get your score, you'll get some great detail into what caused your problem so you can avoid making the same mistake in the future.
Feedback