Tech Tips for Non-Tech People!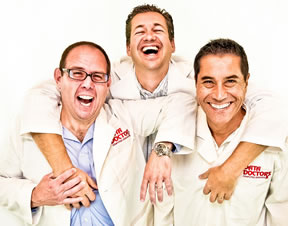 We give quick, one minute tech tips each weekday! Join us on a radio station near you as we talk tech. It's Tech Tips for Non-Tech People! You can post questions on
our Facebook page
anytime!
Original Air Date: Oct 21, 2020
'Word Clouds' Made Easy
Unless you're fairly technical, you probably don't know what a word cloud might be.

It's a data analysis tool that can extract themes from a sea of text because it highlights the most prominent words with larger, bolder letters of colors.

The various words that were used the most in the body of text will make themselves known quickly.

We've used this to extract the sentiment from our daily customer surveys that help us to improve our services.

A very easy to use word cloud tool that we love is located at https://tagcrowd.com

You can simply copy and paste a huge text file with all the data you want to analyze or have the tool analyze a specific web link for the most prominent words.

You can also upload files in a raw text file with all your raw data to be analyzed as well.

It's a really powerful way to impress a point with others in your organization with simple, bold words that make things very clear to everyone.
Feedback