Tech Tips for Non-Tech People!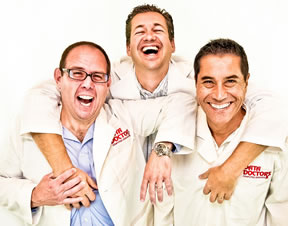 We give quick, one minute tech tips each weekday! Join us on a radio station near you as we talk tech. It's Tech Tips for Non-Tech People! You can post questions on
our Facebook page
anytime!
Original Air Date: Oct 22, 2020
Older Street Views in Google Maps
It's highly likely that you've come across an odd-looking vehicle that appears to have a large number of cameras mounted on the roof with Google's logos all over it.

This ambitious project to offer street views of as many places in the world as possible started in 2007 and continues to this day.

Whenever you enter into a street view in Google Maps, you'll start with the most current image, but there's an option to see what was captured on that street in previous years.

Just look for the little icon that looks like a clock in the box located in the upper left corner of the image.

There will be dots on the timeline that each represents an image for all of the previous years the vehicle drove down the street.

The best part is that as you move around, all of the images in the rest of the neighborhood will from the same time period.

It's an amazing way to explore places all over the world, like the first house you ever lived in, to see how much things have changed over the years.
Feedback