Tech Tips for Non-Tech People!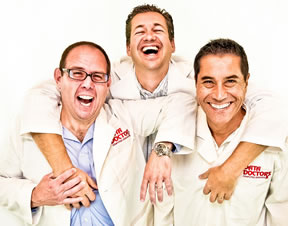 We give quick, one minute tech tips each weekday! Join us on a radio station near you as we talk tech. It's Tech Tips for Non-Tech People! You can post questions on
our Facebook page
anytime!
Original Air Date: Sep 18, 2013
Home or Office Makeovers

Download the MP3
It's time for another Data Doctors' Tech Tip.

If you're about the tackle a home or office renovation, you need to start with an idea of what you want it to look like first.

If you're not an accomplished artist or an architect with a pile of expensive 3d rendering programs, we highly recommend an awesome and free online utility called HomeSTyler.com.

HomeStyler.com is brought to you by the folks at Autodesk who're known for their professional design programs, so even though it's free, it's really powerful.

Draw out your floorplan, start placing furniture and fixtures in place and before you know it, you'll have a 3D version of what's been stuck in your head.

Want to knock walls down and make a space bigger? Let HomeStyler be your virtual playground so you can get a feel for your vision before you spend your first dollar.

You can even get their free mobile app to take pictures of your room and start playing around you're your ideas right on your phone.
Feedback