Tech Tips for Non-Tech People!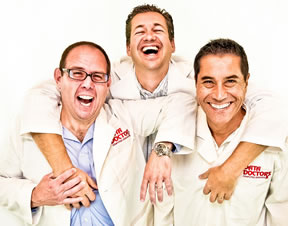 We give quick, one minute tech tips each weekday! Join us on a radio station near you as we talk tech. It's Tech Tips for Non-Tech People! You can post questions on
our Facebook page
anytime!
Original Air Date: Dec 21, 2020
Storage Maintenance Android App
Smartphones are a modern marvel that allows us to do so much. They're so handy that we can easily load them up with apps, music, photos and videos leading to the low storage alert that you may know all too well.

Clearing space is an obvious task we all need to do on a regular basis, but you have to know what is taking the space and what is safe to get rid of.

If you're an Android smartphone user, Google has an app called Files that can be of assistance.

Once installed, it can scan your device to make you aware of apps you haven't used for a while, if ever along with duplicates and images that you have stored in the cloud.

The app also does a great job of getting rid of unneeded hidden files that are generated by regular use.

One of the ways you can keep your smartphone working smoothly is to make sure there is always plenty of empty working space, which is why this app is so handy.

What if you have an iPhone, you ask? I'll give iOS users some options tomorrow.
Feedback