Tech Tips for Non-Tech People!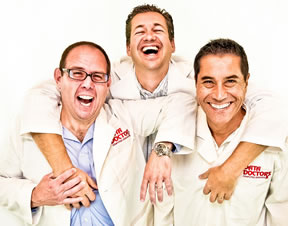 We give quick, one minute tech tips each weekday! Join us on a radio station near you as we talk tech. It's Tech Tips for Non-Tech People! You can post questions on
our Facebook page
anytime!
Original Air Date: Dec 22, 2020
Apple's Storage Management Tool
On yesterday's segment, I featured a special app made for Android users that provides guidance on managing the storage on mobile devices.

Today, we turn our attention to iPhone users that want to do the same thing.

Apple's device has plenty of tools for managing storage by going to the Settings menu, tapping the General option, then on iPhone Storage.

The occupied storage is represented by a graph that uses various colors for each of the categories of files on your device.

The graph should make it easier to know what is taking up the most space and you can also use some of the other options for automatically deleting older items.

For most of us, apps are one of the biggest reasons we fill up our phones, which you can quickly manage in the tool.

Any app you see in the list can be deleted completely or you can delete the app but keep the data that was created by it.

Keeping your mobile devices from filling up requires a consistent focus on getting rid of the old stuff, so consider making this a monthly task.
Feedback