Tech Tips for Non-Tech People!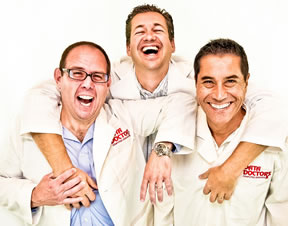 We give quick, one minute tech tips each weekday! Join us on a radio station near you as we talk tech. It's Tech Tips for Non-Tech People! You can post questions on
our Facebook page
anytime!
Original Air Date: Dec 23, 2020
Specs for Smartphones
As we age, it's inevitable that we'll need reading glasses and that includes being able to read the small print on our smartphones.

Having lots of them laying around the house is one solution that is practiced by many so that they are available when we need them, but today's tip may be an alternative approach.



Instead of having to locate reading glasses somewhere for your smartphone, why not have them as part of your smartphone's case?



The products offered by https://www.thinoptics.com/headline Thin Optics provide aging smartphone users a variety of options for conveniently having reading glasses with them at all times.


These thin reading specs don't include any arms, so they slide right into the time slot on the smartphone case.



If you already have a case you love, there's an option to add the holder to it for the added convenience.



It's an interesting and unique gift item for lots of seniors that love using their smartphones throughout the day.
Feedback