Tech Tips for Non-Tech People!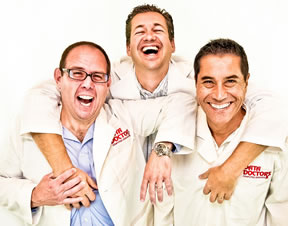 We give quick, one minute tech tips each weekday! Join us on a radio station near you as we talk tech. It's Tech Tips for Non-Tech People! You can post questions on
our Facebook page
anytime!
Original Air Date: Jan 12, 2021
Reminder: File Your Taxes Early!
Cybercriminals are gearing up for one of their favorite seasons of the year - fraudulent tax return season!

There have been so many breaches that it's highly likely that the social security info needed to file a fraudulent return before you is readily available to the bad guys.

It's a lucrative ID theft crime that generates millions of illegal returns every year and this year will be no different.

If you become a victim of this crime, not only will you not see your legitimate refund any time soon, but the hassle of getting to the bottom of the situation can be endless.

Despite all of the breaches of government networks and healthcare organizations, you still need to do your best to protect your SSN from others.

The reality is that so many will become victims for the first time this year, so one of the best ways to avoid this scam is to file your return as quickly as you can before cybercriminals do.
Feedback