Tech Tips for Non-Tech People!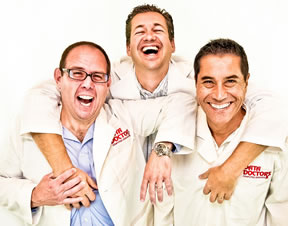 We give quick, one minute tech tips each weekday! Join us on a radio station near you as we talk tech. It's Tech Tips for Non-Tech People! You can post questions on
our Facebook page
anytime!
Original Air Date: Jan 21, 2021
Cool Add-Ons For Google Tools
Most of us are used to all of Microsoft's productivity tools in the Office suite, but more and more of us are adopting Google's free online tools like Docs or Sheets.

One of the coolest things about these free tools is that you can extend their functionality using a myriad of add-ons.

You can create bibliographies, use music notation, DocuSign, add fonts or even merge for creating labels using these add-on tools.

One of the stark contrasts between Microsoft Office and Google's online tools are the features, which can be added on specific to your needs.

The next time you're in a document or spreadsheet, look towards the right side of the menu options for 'Add-ons' to get to the workspace marketplace through the 'get add-ons' option.

Whenever you add a new add-on, it becomes available for all the Google tools no matter which one you were in when you added it.

The best part is that new add-ons are being created all of the time, so this is one of those options you'll want to take a look at on a regular basis to discover what's new.
Feedback