Tech Tips for Non-Tech People!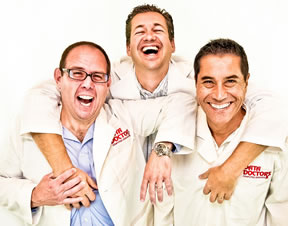 We give quick, one minute tech tips each weekday! Join us on a radio station near you as we talk tech. It's Tech Tips for Non-Tech People! You can post questions on
our Facebook page
anytime!
Original Air Date: Jan 22, 2021
'Get Off The Couch' App
The pandemic has many of us thinking that isolation is a good time to get in shape with a regular routine, but thinking about it just isn't enough.

Jogging or even running is one of the first things many consider, so if you are looking for the motivation to get going, an app called 'Couch to 5K' may be what you're looking for.

It's specifically focused on helping those that have little or no running experience to work their way up to running a 5K.

If you're willing to commit half an hour a day, 3 days during the week for a stretch of 9 weeks, this app can make it happen.

This isn't a simple 'ra ra' app to try to motivate you, it's been created with real personal trainers that know how to get the job done.

While you're running, you'll get input to keep you going along with the ability to listen to music that motivates you as well.

Grab your smartphone and head over to  https://www.active.com/mobile/couch-to-5k-app to get yourself into shape in a very enjoyable way.
Feedback