Tech Tips for Non-Tech People!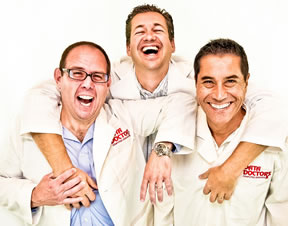 We give quick, one minute tech tips each weekday! Join us on a radio station near you as we talk tech. It's Tech Tips for Non-Tech People! You can post questions on
our Facebook page
anytime!
Original Air Date: Mar 4, 2021
You Really Want Me to Fax You?
There was a time when a fax machine was a critical part of communicating with others, especially in business.

As archaic as it may seem, there are still some situations when you might be required to send something to an actual fax machine.

With all the tools that make it easy to send documents as scanned files from both your computer and smartphone, it seems silly that sending a fax is still a thing, but it is.

The next time you have a situation that requires you to send something to a fax machine, remember the Fax Zero website https://faxzero.com

This service is absolutely free as long as you don't need to send more than three pages at a time. If you need to send a larger document, it's only $1.99 for up to 25 pages.

Once you scan the documents that you need to send, just upload them to the Fax Zero website, add a cover message and off they go to the other side of ancient technology!

This is one of those resources that's rarely needed, but when you need it, it's a life saver. Bookmark worthy, don't you think?
Feedback