Tech Tips for Non-Tech People!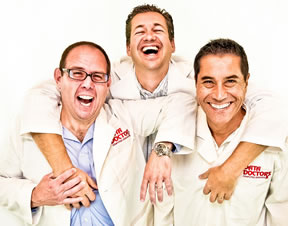 We give quick, one minute tech tips each weekday! Join us on a radio station near you as we talk tech. It's Tech Tips for Non-Tech People! You can post questions on
our Facebook page
anytime!
Original Air Date: Mar 5, 2021
Free Online Organization Tool
To be a successful student, staying organized is one of the major keys.

A disorganized student won't be able to locate their notes and study material, which can lead to poor outcomes.

For those with a student struggling to stay organized, there's help available online via ExamTime: https://www.goconqr.com/en-US/examtime

Their suite of online tools includes MindMaps, Flashcards, Quizzes, Slides and Notes to help students stay organized.

This free resource is also a great hub for study groups that want to keep everyone in the group on a parallel path.

This eliminates the random notes that could be who knows where that a student needs to advance.

It's not just for students as teachers and business users can benefit from their platform, so if you're looking for better organization of any type, give it try!

Feedback